online kredit von privat
sofortkredit bei web-effect.de
online kredit 2014 neu!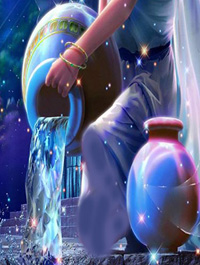 If I may, a quote to share for the holidays from Johannes ~
"Today and everyday is a blessing so please give others the blessing of you at your best. This is the greatest gift you can give the world. On December 25th we celebrate the birth of a man who gave the world the blessing of all that is good within a human being: truth, healing, compassion, righteousness, hope, and divine love. What was within Jesus is within you. My prayer for you is that you remember this beauty that is your true nature and that you always express the highest and purest love in your heart with each breath. May your love touch the hearts of others, the fearful, the lonely, the weak, the poor, the sad, the brokenhearted. In this way, may we heal and be healed, supporting one another as one family under the Divine.
Blessings,
Johannes"
The age of Aquarius is upon us and it is said will be the beginning of a new golden age of enlightenment ~
My sincere holiday best wishes and appreciation to Divine Earth and all for another year of sharing the blissful blessings and divinity within each of us ~ I know even though each of us are busy with holiday activities and other obligations (I myself am in the middle moving into a new home) I wish to extend my gratitude for all we have shared in spirit and meaningful expressions of life, love and joy ~