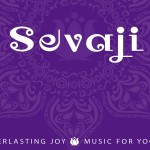 Enjoy "Beautiful" by Sevaji from the album "Everlasting Joy". Click "Get it now" for your free track!

Get the DE Newsletter!
Fill in your email to receive the latest news from Divine Earth right in your in-box. Each week we announce classes, retreats, concerts, and very soon we'll be adding jewelry, health supplements, clothing, and more. Become a "fan" of Divine Earth today!