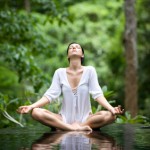 Divine Earth invites you to join our growing community of friends who believe that each of us can do our part to change the world.
Register your own profile – it's free! Once you join you can create your own profile, add and communicate with friends, post videos and news to blogs, contribute to discussion groups, and more.
Founded by Johannes Linstead, Divine Earth has become a community where people from all over the world can connect and share ideas, wisdom, news, and events that have an 'earth-friendly' and 'divine' message.
A donation of 10% of profits of sales through this website will be donated to groups that support peace, the ecology, and humanitarian causes – so you can feel good when you buy a CD, book, or any product from the Divine Earth store!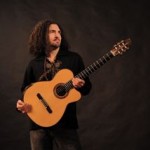 Johannes Linstead – Sevaji 
Johannes Linstead "Sevaji" is a KRI certified Kundalini Yoga instructor, author, healer, and musician. As a musician he has won numerous awards for his recording of Spanish guitar and World Music, including being named Canada's "Guitarist of the Year". His albums have charted in the Top Ten on coveted Billboard Magazine charts, has performed for royalty, and has sold over half a million albums. He is the author of the book Buddha In A Business Suit, a business guide which merges spirituality and the business world. He also writes and records music for yoga under the group name Sevara.
After a period of intense meditation, Johannes experienced the mystical awakening of the Kundalini at the age of 24. This awakening lead him down his true path: to awaken and uplift humanity through the gifts of music and meditation. Apart for touring around North America with his ensemble, Johannes conducts yoga classes and retreats at his ashram located in the tropical paradise of the Dominican Republic.
For more information about Johannes and his music please visit his website: http://www.johanneslinstead.com