Experience an illuminating


yoga retreat in the
Dominican Republic

!
At the Divine Earth Ashram
Join master teacher, healer, musician, author and yogi Sevaji (Johannes Linstead) for a week of self-discovery and spiritual bliss in the tropical paradise of the Dominican Republic!
Imagine a week of yoga, music, sun, ocean and beach as you de-stress, unwind, and rejuvenate in a beautiful private villa in the beach town of Sosua, Dominican Republic. As a KRI certified Kundalini Yoga instructor, Qi Gong practitioner, Martial Artist, and Reiki Master, Sevaji will lead you through a mystical journey of self-discovery, self-love, and self-illumination.
The cost for the week is only $925 US!
Compare similar retreats at $2000+

Each retreat includes the following:
– Daily Kundalini yoga & meditation
– Shared accommodations
– All meals (vegetarian)
– Nightly Kirtan with live music
– Qi gong lesson
– Self-defence lesson
– Spanish lessons
– Time for the beach / pool / siestas
– 42″ TV with international programs
– FREE Wi-Fi in case anyone needs to do a bit of work or answer emails.
– FREE calls to Canada and the US.
Note: Does not include flights and optional extracurricular excursions.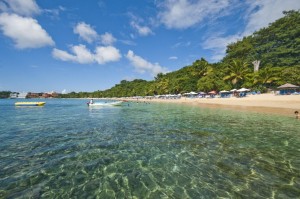 Invest in your Self!
This illuminating retreat will be conducted in an up-scale private villa, a hidden gem in the beautiful tourist town of Sosua. The secluded beach of Playa Chiquita is right across the street from our villa and in-town there are many quaint shops where you can go shopping for clothes, souvenirs, and gifts. Many great restaurants with diverse menus await you if you wish to try something local. We are less than 15 minutes from the Puerto Plata airport (POP). The space for the retreats are extremely limited so don't delay!
Nearby, you can enjoy many wonderful excursions, including:
– Horseback riding on the beach or through the mountains;
– Zip lining at the famous Monkey Jungle
– Kite surfing
– Excellent scuba diving or snorkeling
– Day trips to Puerto Plata or Cabarete
– The 27 waterfalls of Damajagua
– Ocean World in Puerto Plata
– Golfing
– Bumper cars
– Or just chill by the pool or under the mango tree!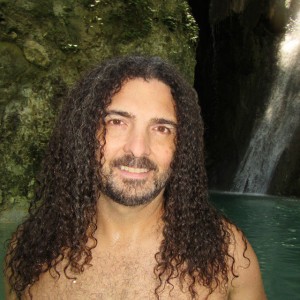 About Sevaji  ~ Sevaji (Johannes Linstead) is a KRI certified Kundalini Yoga instructor, author, and musician. As a musician he has won numerous awards including being named Canada's "Guitarist of the Year". He has performed for royalty, and has sold over half a million albums. He is the author of the book Buddha In A Business Suit, a business guide which merges spirituality and the business world. He writes and records music for yoga under the name Sevaji. After a period of intense meditation, Sevaji experienced the mystical awakening of the Kundalini at the age of 24. Once a week (when his touring schedule allows) Johannes teaches his own unique form of yoga that infuses the various spiritual practices he has learned of the last 25 years.